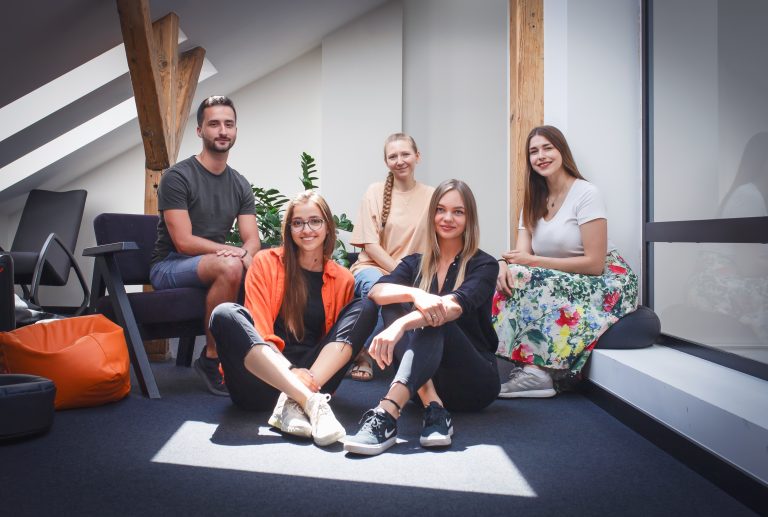 Marohome & adcookie – how can you spectacularly develop your client's business?
"Marketing is the act of making change happen." Starting with the quote from Seth Godin is risky. What better can we write than one of the most famous modern marketing professionals? We are not going to compete. In mid-2022, this piece fits not only with the agency but also with the projects. Through them, we are changing the reality of our customers.
Make change happen!
The last two years were a period of enormous changes in the agency. We have gone through a path that has made it possible to pick our identity and goals. We commit to creating the future of the brands that make up the world's future.
adcookie is the best partner to start influencing.
From marketing to brands. From brands to people. From people into the world.
Create. Correct. Change.
Marketing 360 for #challengerbrands
Working with more than 100 brands in 12 markets and gaining many industry awards have been an agency's achievements over the last seven years. With a group of experienced experts, we tell and grow with our customers. The #challengerbrands – our favorite!
Who are the #challengerbrands? It is a group of big brands that are not leaders yet. They are ready for bold and unconventional solutions to become a leader. It is also a definition of one of our ambition to become a challenger and a leader. So we understand the challenges like no other. And we're very excited to work with them!
Marohome and 800% revenue growth
This scenario suits the customer of the award-winning campaign. We worked with a budget, audience target group, and ad frequency for Marohome. What are the results?
800% revenue growth
268% CR growth
1874% ROAS
What's next? See you next year! You can find the complete case study (in Polish) here.
Celebrating excellence
Our team pleases the nomination in the Global Search Awards for at least several reasons.
The celebration of excellence is something that we have in our daily work. Professionalism is an attitude of our daily work and the motto of this competition.
The celebration of search – that's something we know how to do well! Search has strong roots in adcookie and is the core of activities in many projects.
An appreciation because everyone likes when their work is noticeable. This nomination is a sign that the team is a good influence. Thank you Magdalena Bielawska, Dominika Rozprzak, Przemysław Tylka, Julia Zdobylak and Alina Lysychkina.
What's next? We can't wait to put the award into a cabinet.
Visit us on LinkedIn, Facebook, Instagram, Twitter, and Bechance.