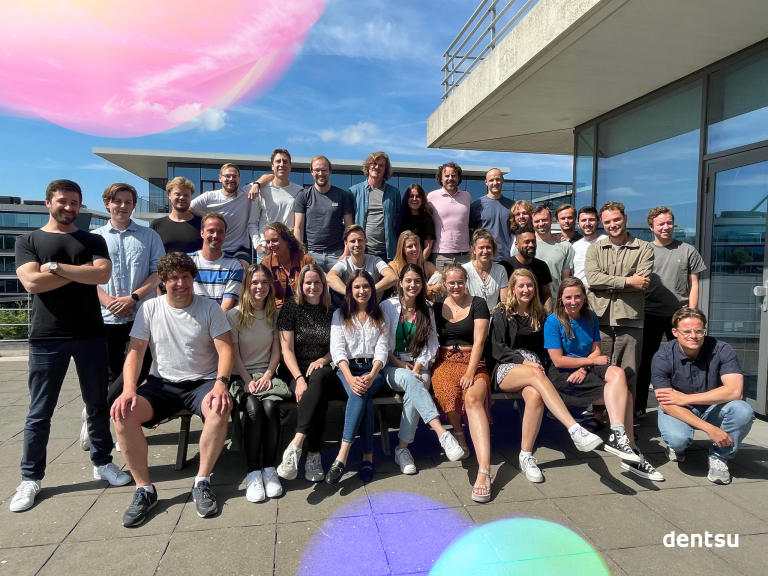 We are immensely proud that we have been shortlisted for two Global Search Awards in the category 'Best use of search – Travel/Leisure (PPC): Large' and 'Best use of search – FMCG: Large'. As search team within dentsu, we combine both SEO and SEA to help brands achieve the best online results. Being nominated for two awards is an excellent recognition of our hard work as a team, and not to forget, a fantastic reason to throw a party on 21 July to watch the ceremony together.

About dentsu
With consumer intelligence at the heart of everything we do, we help brands win, keep, and grow their best customers across all elements of the marketing mix. Dentsu partners with brands to achieve meaningful progress as a force for growth and good. They create world-class solutions and services that unlock new opportunities for growth and business transformation across the entire customer journey. Dentsu is the most integrated agency network in the world delivering services across the service lines Creative, Media and CXM. In their global network, 46.000 passionate colleagues in 143 markets work for 85 of the top 100 advertisers in the world.
Our nominations
dentsu Benelux & Transavia – Scalable and tailor-made price extensions
Transavia works hard on setting the right price. Therefore, it was a must to incorporate and benefit from these price settings in our paid search activities in more than just text ads. By fully automating the price extensions and tailoring them to the intent of the search, we could influence the decision-making process and have been able to ensure that we can always show the most relevant and lowest price to the consumer in a scalable way. The fact that price is an important part of the decision-making process is reflected in the conversion rate, the average order value, and the value per click. On average, when a price extension is shown the conversion rate is 28% higher compared to the average conversion rate. The average order value increased by 5% and the value per click increased a whopping 35%. 
Winning a 2022 Global Search Award will mean a lot to us since it confirms that when you combine the client's vision with innovative automation, the sky's the limit!
dentsu Benelux & Albert Heijn – Scalable and automated sitelink extensions
Albert Heijn is the biggest supermarket chain in the Netherlands that provides good food to more than 6 million people every week. Not only do they focus on making better food accessible for everyone, but they also have a large online recipe platform. Our challenge was to create synergy between both platforms (selling products and providing recipes) and keep people within "the world of Albert Heijn". To stay ahead of the competition, we used automation to create the most relevant ads with automated sitelinks. Whenever someone is looking for a recipe, the ad now has sitelinks about the products used within that recipe. This way grocery shopping gets even more convenient. By using our automation tool iActivate in a smart way, we were able to add very specific sitelinks to the account in a scalable way. This has resulted in an increase of more than 45% in e-commerce orders and more than 53% in-store visits.
LinkedIn: https://www.linkedin.com/company/dentsu-benelux/
Instagram: https://www.instagram.com/dentsu_benelux/
Website: https://www.dentsu.com/nl/en
Twitter: https://twitter.com/dentsu_benelux
Facebook: https://www.facebook.com/dentsubenelux