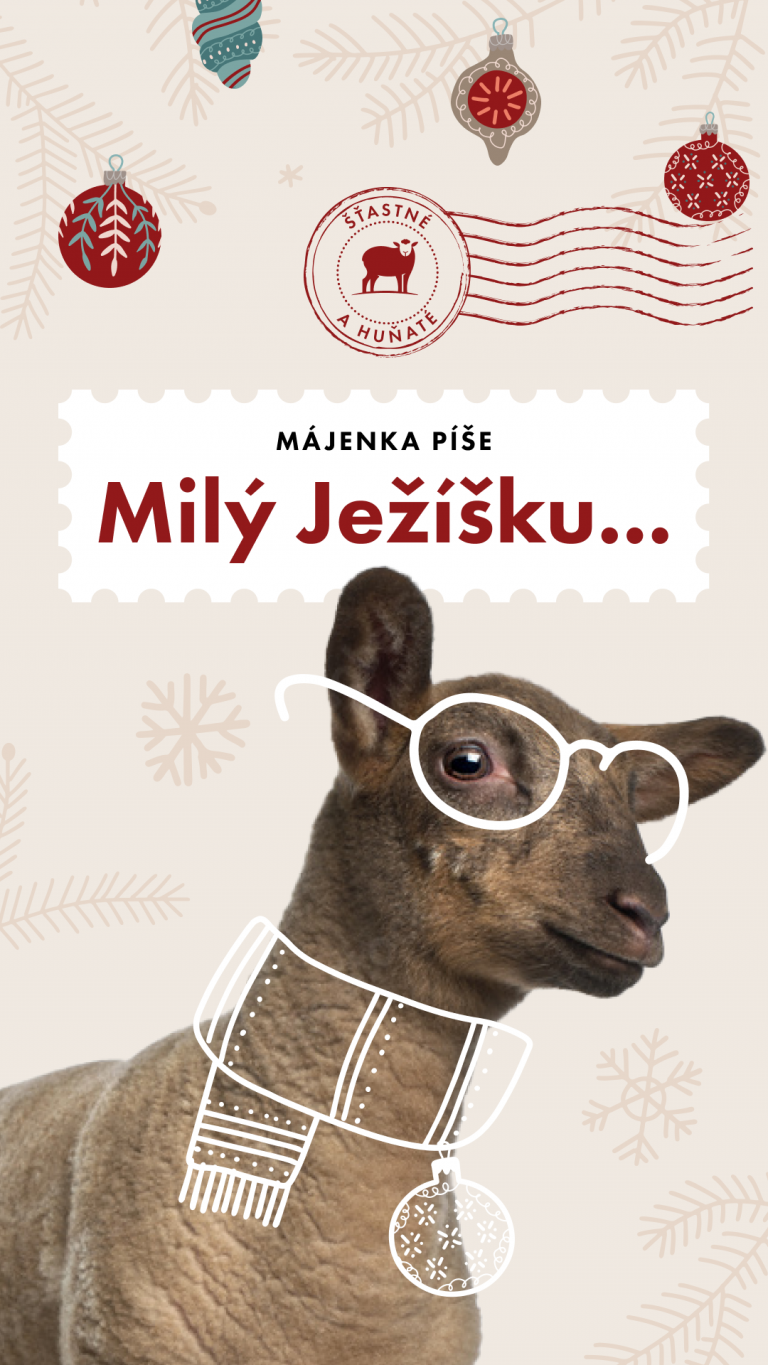 The Fragile agency is one of the Key Google Partners in the Czech Republic. We're a team of experts with great ideas, a professional approach, and we strive to provide our clients with something extra.
Our best services include PPC performance and display campaigns, brand campaigns, performance campaigns on social media, and social media content creation. Thanks to our long-standing experience working with influencers, we're able to provide comprehensive influencer marketing. We propose marketing and communication strategies and prepare creative concepts, including production (videos, microsites, etc.). We ensure SEO, link building, and much more.
Our work is recognised all over the world. In 2016, Google declared our company the best agency in the EMEA region. And in 2020, we became the second most awarded European agency at the prestigious European Search Awards.
And how did the "Ask the Lambs" campaign for the brand Oveckarna.cz come to be? When we ask our loved ones what they want for Christmas, they themselves often don't know. Ovečkárna is the place to find gifts that bring everyone genuine happiness. Gifts that care for their health and are soft, enjoyable, and comfortable.
"What do you want under the Christmas tree this year?" – we emphasised this question and pushed it to the highest possible level. At the campaign's start (as early as October), we asked people what they wanted for Christmas. Our goal was to stand out by being amongst the first to ask this question without yet actually pushing any products. We opted for the emotive method by inviting people to write their Christmas wishes for Santa Clause (in Czech "Ježíšek") by filling out a form, thanks to which we discovered what current and future customers wanted. Then we were able to prompt them to go through the items offered online and mention specific products.
By filling out the form, users not only registered for a competition, but we also received content that we could then use when creating articles for the Oveckarna.cz blog, with tips on gifts for individual soc-demo groups. Because Oveckarna.cz strives for socially-responsible marketing, we included an option to fulfill "A True Wish" as one of the prizes, which wasn't a requirement for filling out the form. Although it wasn't required, we received 6,697 wishes and chose 3 of them to make come true.
The first wish we fulfilled was for a young mother named Marie, to whom we provided financial support for her autistic daughter's therapeutic treatment, as well as gifts from Ovečkárna. The second selfless wish was from Ms Veronika, who wanted gifts for all the children at the Children's Home in Přerov. And the third wish we fulfilled was that of the mother Barbora, who had found herself in a difficult living situation after having lost her job. We helped her create a joyous Christmas both for herself and her three children.
First and foremost, the campaign is exceptional in its message and primary goals. Its purpose wasn't to SELL gifts from Ovečkárna to customers but rather to FAMILIARISE them with the products, HELP them in their selection, and FULFIL their wishes, whether they wanted Christmas gifts for themselves or their loved ones.

We are exceedingly happy to have made it on the Global Search Awards shortlist with this campaign, and we hope it will serve as inspiration for some of you. And for now, we're looking forward to the final results.
Website: https://www.fragile.cz/eng/
LinkedIn profile: https://www.linkedin.com/company/fragileagency
Instagram profile: https://www.instagram.com/fragile.agency/